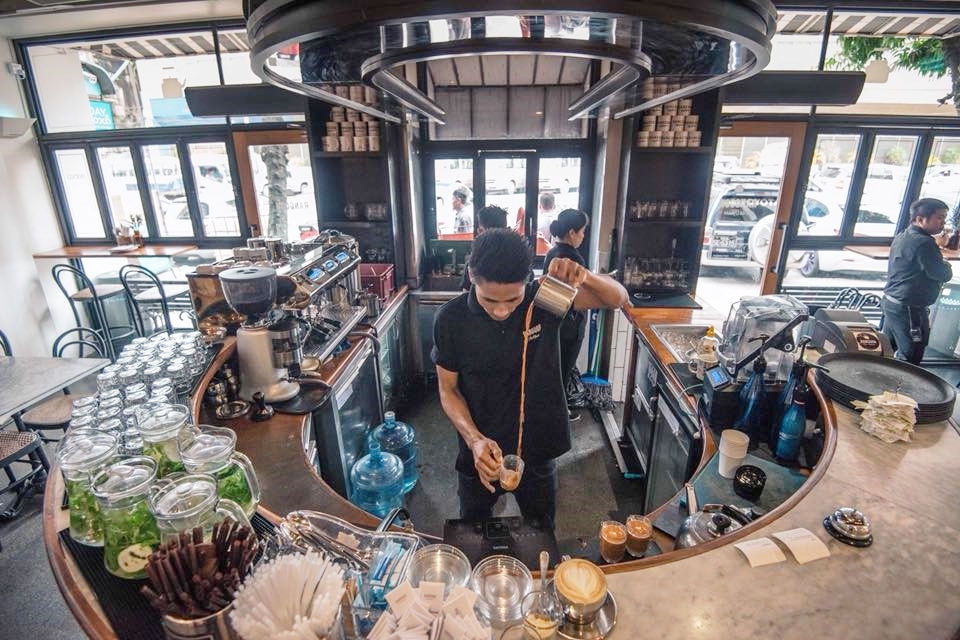 Rangon tea house – A destination for food and tea lover.
It is located in downtown Yangon and one of the crowded street of the city. The
customers
– tourists, foreign colleagues and locals- are enjoying the amazing food and traditional but exquisite tea flavor.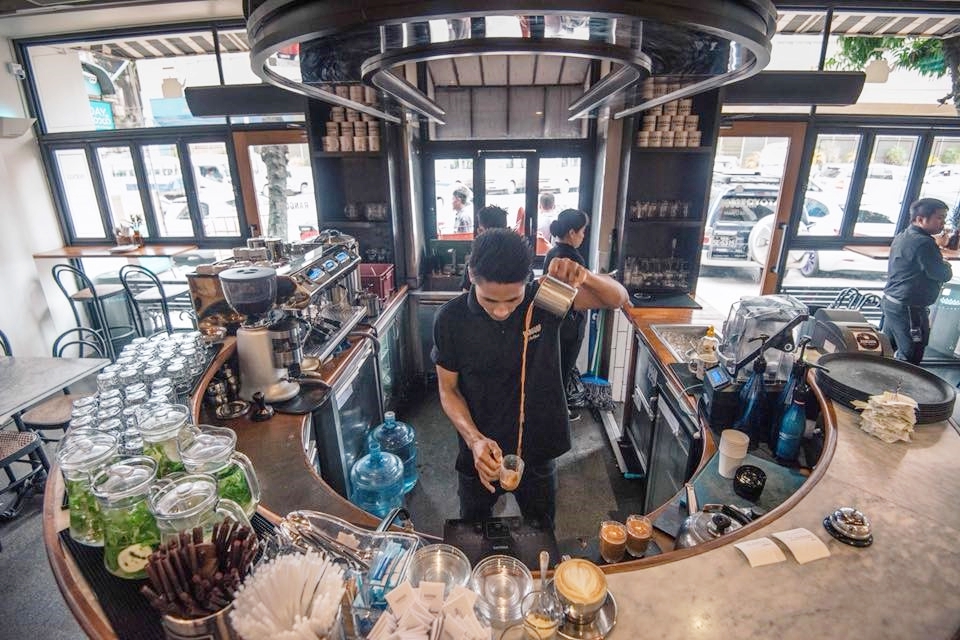 Ms. Isabella, Director of the place, said:
"
Rangoon Tea House
, a casual dining restaurant holding commendations of Financial Times and Forbes 30 Under 30 Asia Class of 2016, is located on the grounds of downtown Yangon. Previously situated on the first floor, the new location is now able to welcome customers with a wider and more open environment. The
restaurant
serves an all-day menu with a focus on local product, high quality ingredients and regional flavors. Co-founder Htet Myet Oo puts his forward-thinking twist on traditional Myanmar dishes – the result is food that is both modern and wholesome. "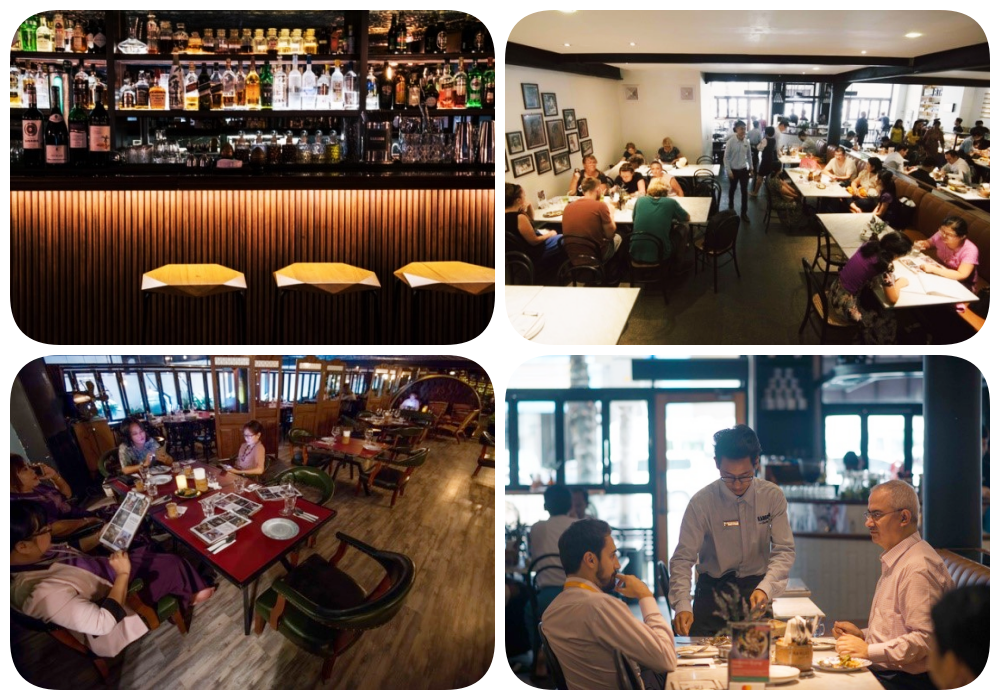 At rush hour, it is hard to find an empty seat. That's why you need to make reservation if you don't want to miss a great time dining here. The more customers visit, the more sales you have, but also it comes with difficult time to operate the restaurant, or to manage orders, or to provide services for each customer…
Rangon Tea House
understands that traditional service won't able to take care of everything but with the help of
CUKCUK – restaurant POS
system, they seem to manage all. The
staff
can easily taking order on the phone and send to kitchen via Wi-Fi. Without leave the table, the staff can provide extra services to the customer and notice all the departments anytime they need.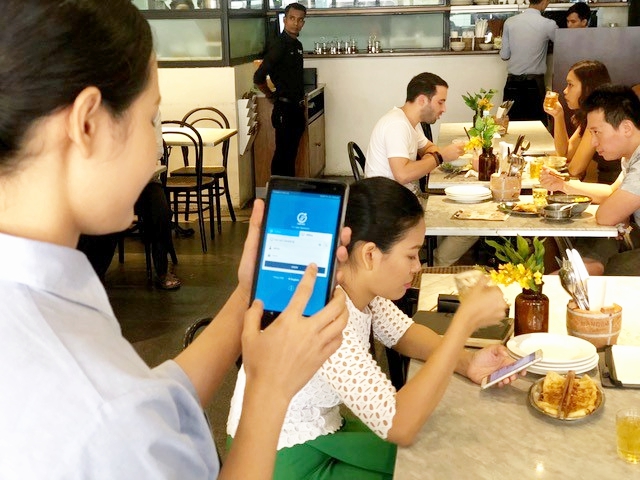 With the floor layout, the
manager
can able to operate all the tables, arrange customers to the seat and provide excellent services to customer.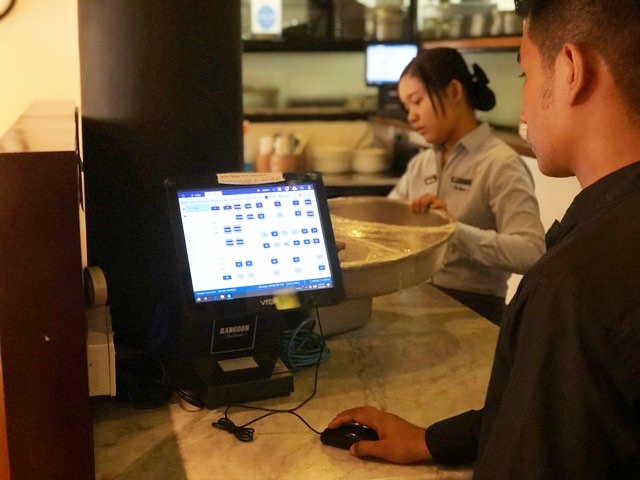 With check-out, all the payment can flow smoothly, either cash or credit card payment. It improves the check-out process faster and more accurate, and avoid customer waiting. All the shift reports will be synced to the cloud and Ms. Isabella can able to view all the revenue and anything happened in the restaurant via her phone anytime, anywhere.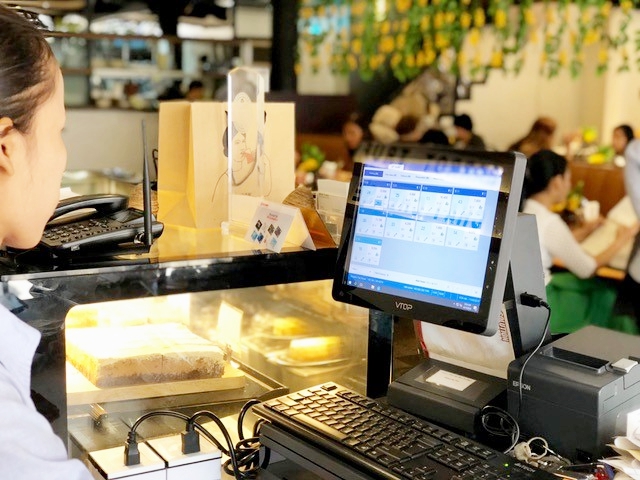 We are honor to have Rangon Tea House as one of outstanding and biggest customers in Myanmar. We hope to be on its side to support and grow together for a very long time.